Investments and business consulting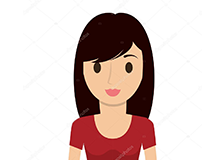 Marija Babnik, CEO project manager

Slovenia is a natural destination for your future investment in the European Union.
Foreign investors choose Slovenia for a variety of reasons: its good central position in Europe, good infrastructure, commitment to quality work and educated workforce, good ties with markets in Western and South-eastern Europe and more. Slovenia is also fast growing in popularity as a tourist destination for visitors from all over the world. Many foreign companies and individuals are already active in Slovenia. Foreign investors include companies in various sectors of the economy, such as pharmacy, automotive, chemical, steel, energy and others. Well known international banks too are active in Slovenia: Société Générale, UniCredit, Reiffeisen, Addiko Bank, as are popular pan-European supermarkets and hotel chains.
Tempus Babnik Ltd. offers safe and lucrative investment opportunities in Slovenia. Business consulting services such as company registration, accounting, tax regulation, private and business real estate services, PPP and joint venture consulting, project preparation together with securing permits as well as national and EU investment funds and other necessary quality services are all available according to clients' various requirements. In addition we also offer services related to the acquisition of business projects and private or corporate property investment.
Click on the link below for a presentation on investment and real estate opportunities in Slovenia:

The presentation outlines the main advantages of the business environment, quality of life and other relevant information for foreign investors.
If you are interested in further details regarding investment opportunities in Slovenia, please don't hesitate to contact us.
Success is not a matter of chance. The realization of your idea is our mutual goal.
Address
Letališka 33
1000 Ljubljana
Slovenia
Telephone Number
+386 1 586 4170
Email
info@tempus-babnik.si