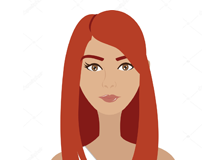 Teja Koršič, project manager

We prepare business plans and investment programs for businesses. We also prepare other documents that form the basis for obtaining grants from various sources, or for the acquisition of other financing sources for business projects.
For example:
Study of variants
Feasibility studies for cohesion policy projects
Applications and documents for the acquisition of EU grants and other favourable financial resources
Reporting on the implementation of co-financed projects
Other studies and economic analysis
On the basis of the common methodology for the preparation of investment documentation in the field of public finance and other regulations we prepare the following investment documents for the users of public funds:
Investment project identification document
Pre-investment study
Investment program
The Revised Investment Program
We are experts in:
Preparing documentation for the applications for grants
Preparation of documentation to obtain funding from the Cohesion fund and other funds from the European Union and other sources
Preparation of business plans
Review of investment documentation
Preparing the groundwork for public-private partnerships
Preparation and implementation of public procurement
Evaluation of tender offers
Target groups:

Businesses, companies
Etrepreneurs
NGOs
Ministries
Municipalities
Government organizations and public institutions
Other users of public funds
Success is not a matter of chance. The realization of your idea is our mutual goal.
Address
Letališka 33
1000 Ljubljana
Slovenia
Telephone Number
+386 1 586 4170
Email
info@tempus-babnik.si