Acquisition of European funds and other favourable financial resources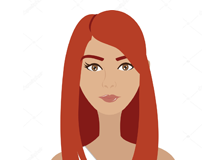 Teja Koršič, project manager

Extensive experience in the field of EU and other grant funding for various projects provides a strong basis for our expertise and high level of service.
A prerequisite for all business operations is financial resources, which according to their source can be:
Company's own funds
Foreign (repayable) sources of financing – loans, etc.
Non-reimbursable funding sources, such as:
EU grants (European funding)
Grants from other foreign investment funds (e.g. the Norwegian fund, etc.)
Grants from Republic of Slovenia
Grants from municipalities
Our company, Tempus Babnik d.o.o., can help you gain access to any type of these financial resources to help fund your business activities. We offer the following services:
Advice on the structure of financial resources appropriate to your business
Preparation of investment and other documentation (studies, environmental reports, consents, permissions, etc.) for the projects
Cost-benefit analyses and other financial and economic analyses
Preparation of applications for tenders
Monitoring of the project and project reporting
Preparation and submitting of claims for payment of awarded grants
Comprehensive advice on the preparation and management of EU-funded projects
Documents required to obtain loans and/or other sources of private funding
Consulting on public-private partnerships
Other analyses, reports and documents
Success is not a matter of chance. The realization of your idea is our mutual goal.
Address
Letališka 33
1000 Ljubljana
Slovenia
Telephone Number
+386 1 586 4170
Email
info@tempus-babnik.si